The violist Karel Untermüller, born in 1972, studied at the Prague Conservatory (in the class of Jaroslav Ruis) and the Music Faculty of the Academy of Performing Arts with Lubomir Malý, and attended master classes led by Norbert Brainin, Sigmund Nissel and Thomas Kakuska.
He is a member of the Suk Chamber Orchestra, in which he has headed the viola section for many years. Moreover, he is a member of the Herold Quartet...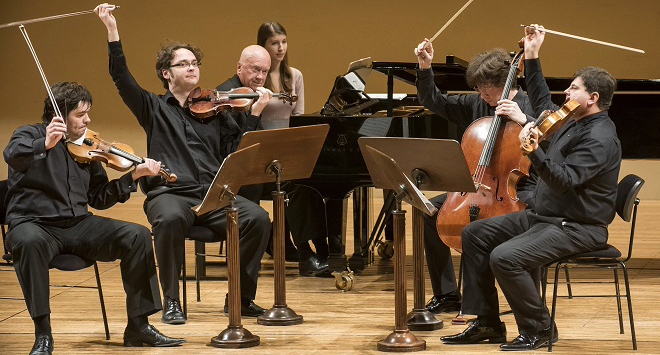 ... with whom over the 19 years of their existence he has performed throughout Europe, in Japan, Australia, Hawaii and elsewhere, with the concert halls they have appeared at including such prestigious venues as Wigmore Hall in London, the Sendesaal in Frankfurt, L'Auditori in Barcelona and the Palau de la Música in Valencia.
As a soloist, he has collaborated with leading Czech orchestras (the Prague Radio Symphony Orchestra, Suk Chamber Orchestra, Pardubice Chamber Philharmonic, North Bohemia Philharmonic, etc.). Of major significance was his collaboration with a towering figure of Czech music, the violinist Josef Suk, with whom, as well as other outstanding instrumentalists Bárta, Pavel Šporcl, Jan Simon, etc.), he recorded three CDs featuring Antonin Dvořák's and Josef Suk's chamber works and gave numerous concerts, including at the Prague Spring festival.
Karel Untermuller teaches at the Teplice Conservatory and the Academy of Performing Arts in Prague.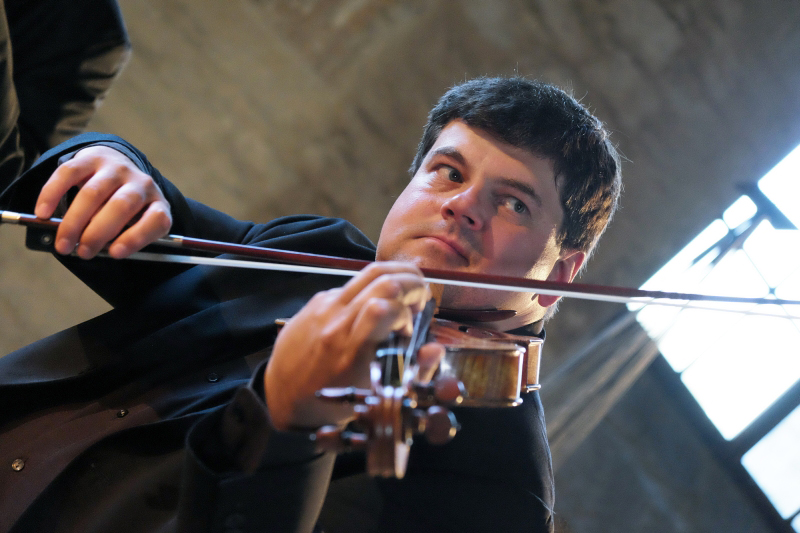 Violista Karel Untermüller, nar. 1972, je absolventem Pražské konzervatoře ve třídě Jaroslava Ruise a HAMU v Praze u prof. Lubomíra Malého.
Zúčastnil se mistrovských kurzů u významných osobností (Norbert Brainin, Sigmund Nissel a Tho- mas Kakuska).
Karel Untermüller je členem Sukova komorního orchestru, kde působí již mnoho let jako vedoucí skupiny viol. Zároveň je členem Heroldova kvarteta...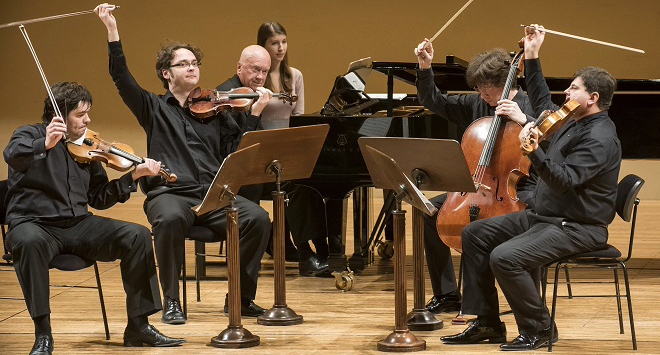 ...souboru, který za devatenáct let své existence účinkoval po celém světě a je nositelem Ceny Českého spolku pro komorní hudbu.
Významná byla jeho spolupráce s jedinečnou osobností české hudby, houslis- tou Josefem Sukem. S ním a dalšími vynikajícími instrumentalisty (Jiří Bárta, Pavel Šporcl, Jan Simon aj.) natočil tři kompaktní disky a vystupoval na mnoha koncertech, včetně festivalových večerů Pražského jara. Pravidelně se účastní Mezinárodního hudebního festivalu Kutná Hora, zaměřeného na komorní hudbu, kde spolupracoval např. s klavíristou Konstantinem Lifschitzem, houslistkou Laurou St. John z Ka- nady, britskou houslistkou Chloe Hanslip nebo s hornistou Radkem Baborákem.
Působí jako pedagog na Konzervatoři v Teplicích a na HAMU v Praze.